Transport services form part of Maanrakennus Alamäki Oy's core competence.
With our special transport services, you can ensure that your transport logistics run smoothly and reliably. Thanks to Maanrakennus Alamäki Oy's highly qualified staff, you can be confident that the transport services you order are realised safely and completely on schedule.
Our transport services, as all of our services are, always are tailored to our clients' individual needs. We also offer escort services for special shipments. Contact us to find out more about our other services related to special transport operations.
Demanding transport logistics impose strict requirement for the equipment's reliability. Here are some examples of our special transport equipment:
---
Nooteboom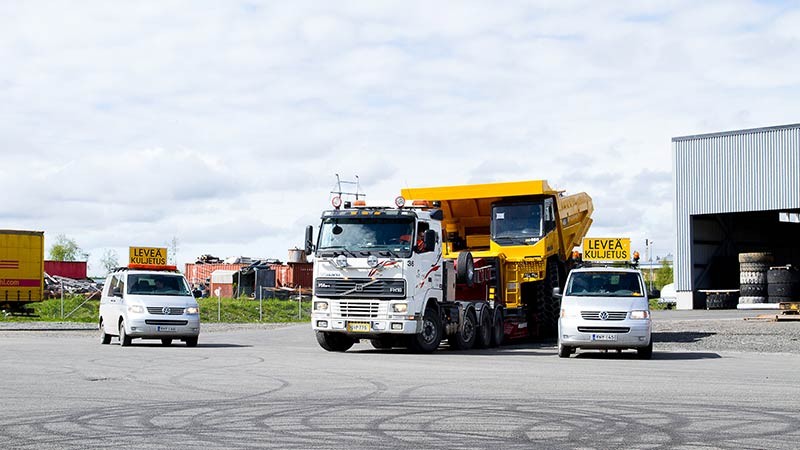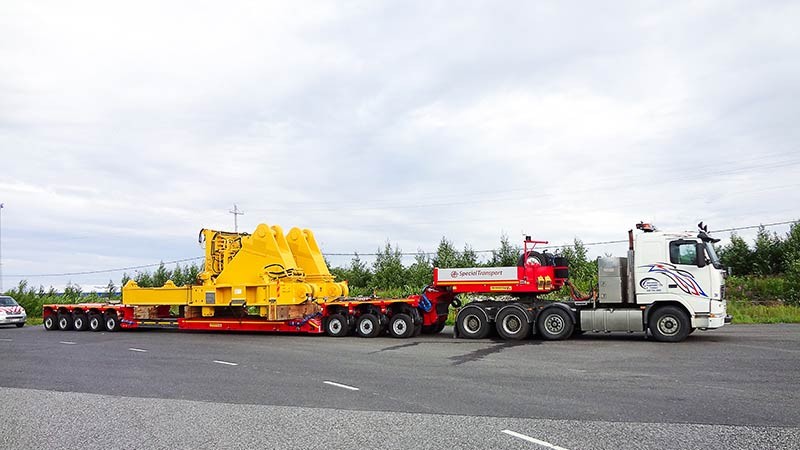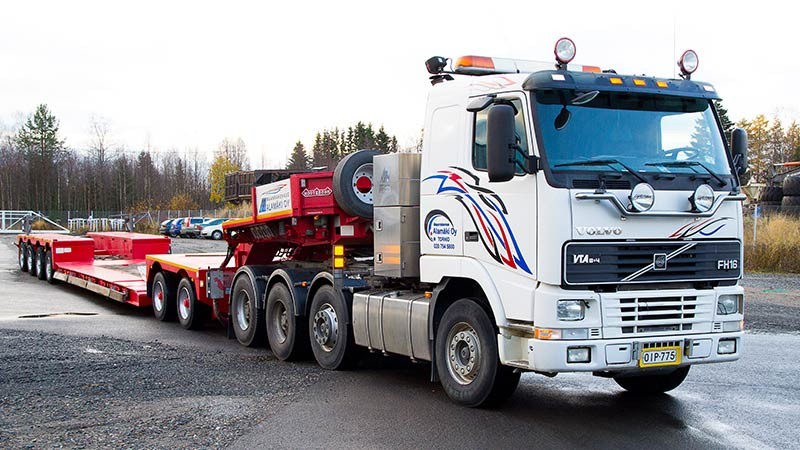 Four- and two-axle interdolly. The maximum weight of the load is approximately 88 tons. In closed areas and over short distances, this limit can be exceeded on a case-by-case basis. The annual permit is valid for a total weight of 100 tons.
Bed dimensions:
Width 2.99 m, 3.49 m when extended, length 7 m, 14.5 m when extended.
---
Nooteboom, 3-axle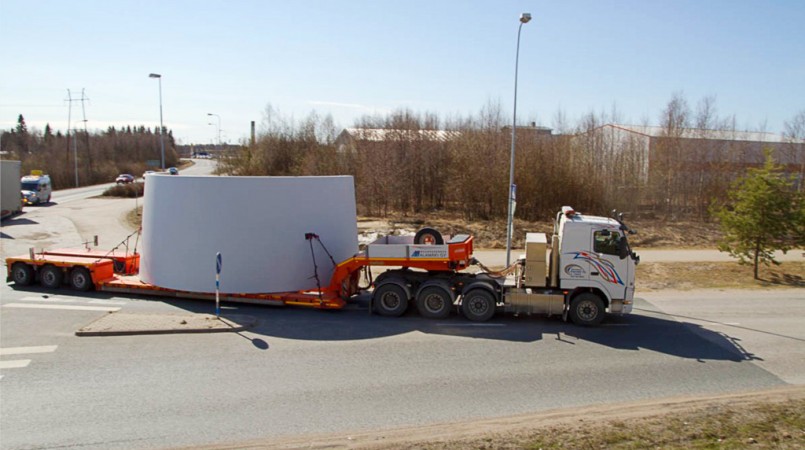 Our latest investment was in a Noteboom 3-axle low loader. It allows us to better respond to the customers' needs.
Specifications:
Width 2.74 m, extended 3.14 m, length 8 m, extended 13.25 m.
---
 Goldhofer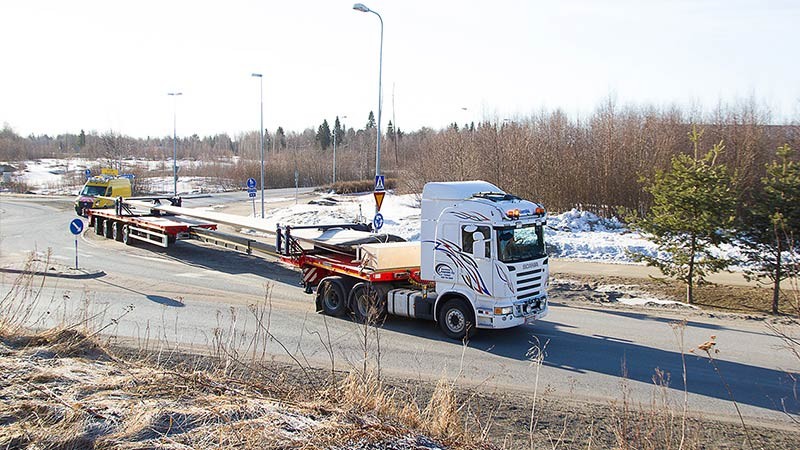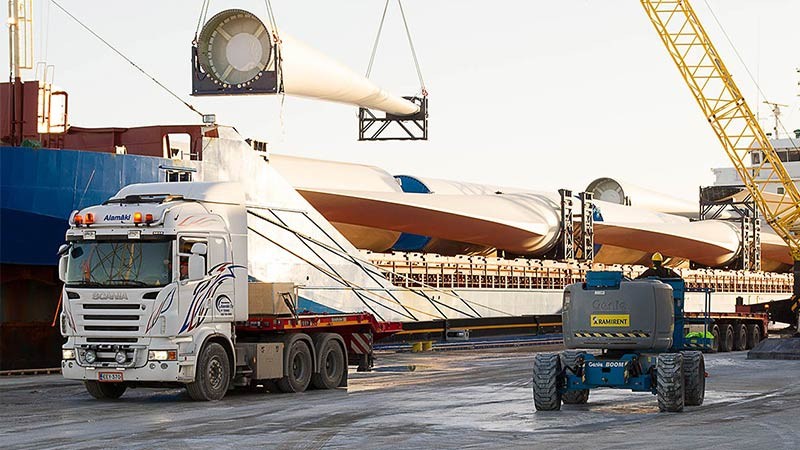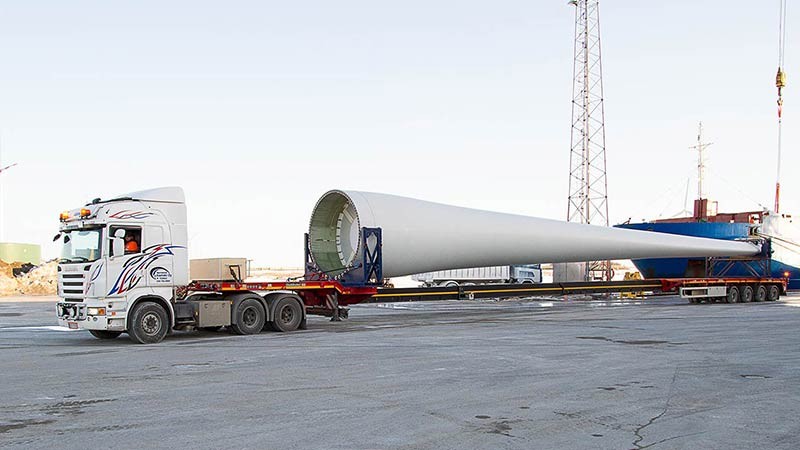 For the transport of long objects, we use a Goldhofer four-axle extendable platform trailer,
suitable for carrying, for example, wind turbine blades, long pipes, or long conveyers.
Specifications:
Length 17.1–51.3 m. Maximum load approximately 56 tons.
---
Faymonville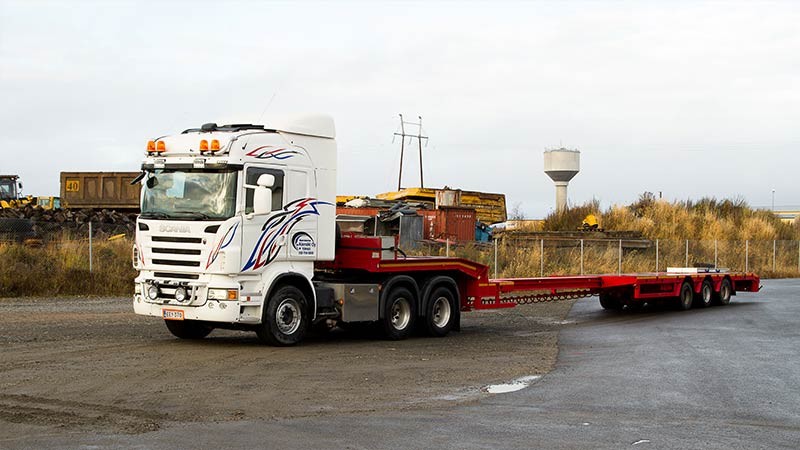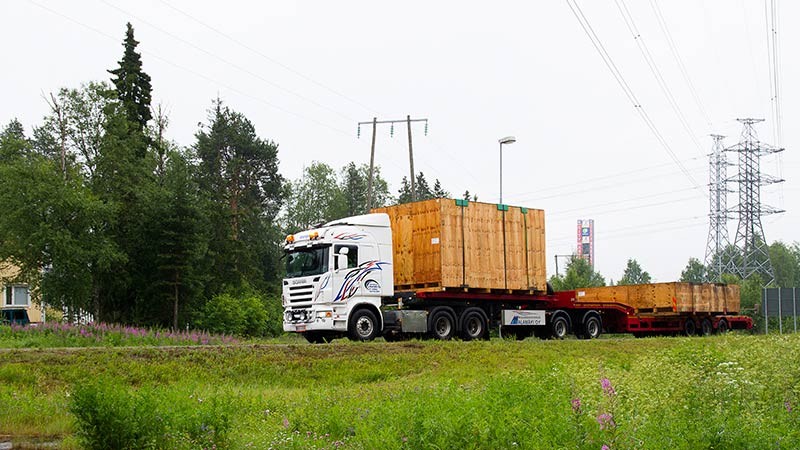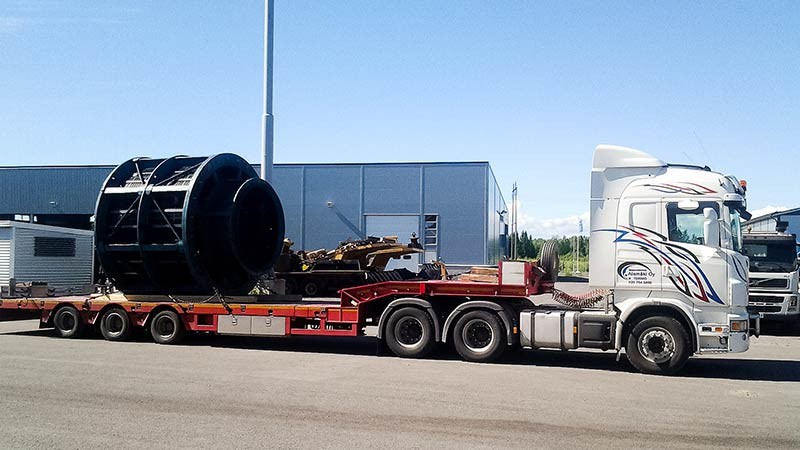 Faymonville transport equipment is the sensible choice whenever the cargo allows its use. A cost-efficient transport vehicle to use, Faymonville equipment is suitable for a wide range of transport operations.
If necessary, we can extend the cargo space by using a dolly between the tractor and trailer units. For example, a 20-foot container can be loaded on the dolly. Three-axle trailer with a maximum load of 28 tons and a cargo space length of 9.2 m, extendable by 6 m.
Read more about our transport equipment
---
We can also provide you with transport permits for other cargo dimensions and weights.
Contact us and we will find the right transport solution for you!